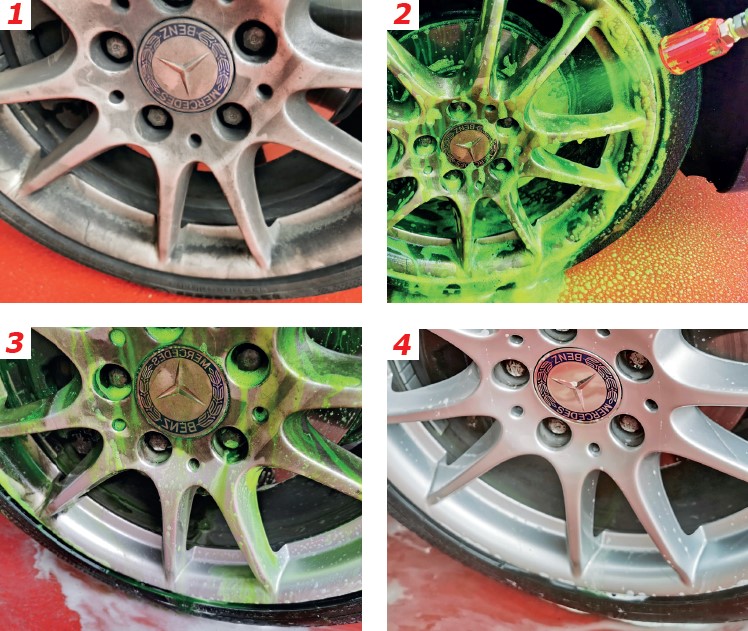 Vehicle rims, especially aluminum rims, are particularly susceptible to soiling from brake dust abrasion and the usual road soiling from abrasion of vehicle tires. In particular, high temperatures create an almost insoluble film of dirt, which cannot be removed even by mechanical cleaning. The longer a rim has not been cleaned the more difficult it is to remove the dirt.
In the first step, the EHRLE RimCleaner is applied to the rim by a pre-spray device with an even spray mist. On the rim, the RimCleaner produces a neon-yellow-green foam development and unfolds there the intensive cleaning power. This should act for 1-2 minutes until the foam has dissipated and signals the end of the dirt removal process.
After the reaction time, the product with the detached rim dirt is cleaned with the washing program Clean. The wash customer can combine this process directly with the washing of the vehicle.
The result is a shining, clean vehicle rim from which even the most stubborn dirt deposits have been removed, making it an extraordinary customer magnet for any system.